PT Samudera Indonesia's Tbk (SMDR) was able to improve its performance despite the pandemic situation. SMDR posted an increase in company revenue of 12% from the previous year to US$ 490.84 million in 2020. Samudera Shipping business line became the largest revenue contributor by contributing 72% of the total revenue.
"We are grateful to surpass the operational challenges of 2020 well. The company rejuvenated several units and recorded a loss on adjustments of the fleet's book value. However, these losses have no impact on the company's operational performance or cash flow. On top of that, the operating profit in 2020 increased by 37% compared to the previous year," said Bani Maulana Mulia, President Director of SMDR during the General Meeting of Shareholders (GMS) on June 30, 2021.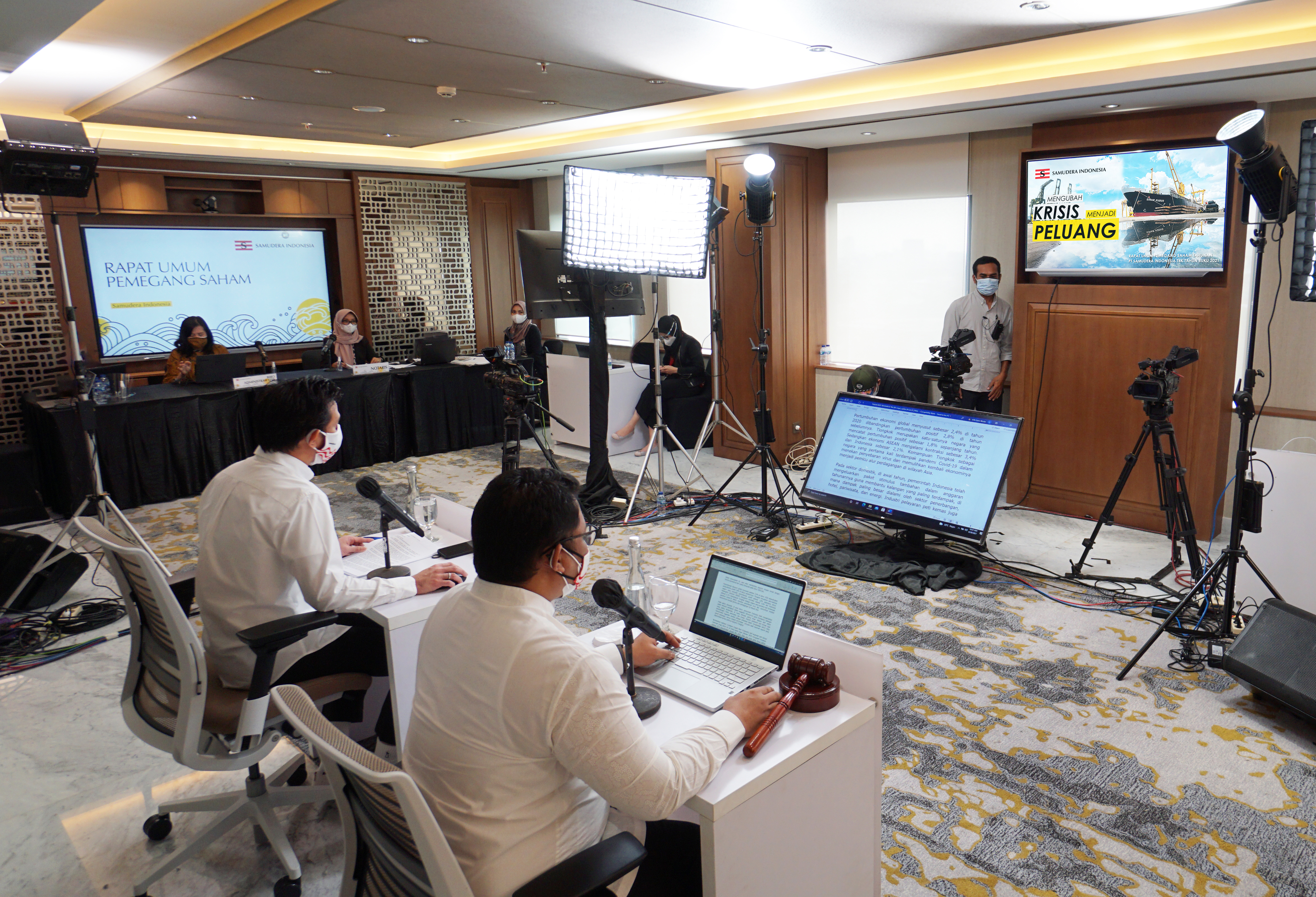 SMDR was one of the first public companies to successfully carry out the GMS online using the eASY.KSEI system.
In this online GMS, the dividend distribution of Rp10.00 per share or a total of Rp32.7 billion was approved.
Along with the recovery in global economic activity as reflected by the increasing demand for international container shipments, SMDR is optimistic to find opportunities to improve performance in 2021.
Back To News