Global supply chains in the next normal are going to be markedly different and will have to be reimagined. In a collaborative effort to build supply chain resiliency and reinvent efficiency, PSA Corporation Ltd (PSA) and PT Samudera Indonesia Tangguh (Samudera) today signed a Memorandum of Understanding (MOU) to work towards exploring innovative ways to promote cargo connectivity and bring about greater visibility to the supply chain and logistics value chains.
This MOU between PSA, a global port group, and Samudera, one of Indonesia's leading shipping and logistics groups, seeks to deepen and strengthen the strategic relationship of two long-standing partners by leveraging their combined expertise – PSA's extensive global ports and logistics projects, as well as it's digital and cargo solutions capabilities, and Samudera's strong market expertise, logistics assets, and reliable regional feeder networks.
The collaboration in cargo solutioning includes the development of trade corridors between Indonesia and Southeast Asia, and beyond, to provide multimodal services, freight forwarding, warehousing, and trade financing services. PSA and Samudera will also work together to create innovative supply chain products for sectors such as cold chain management and e-commerce.
To enable the future of work in supply chain management, the two partners will look to explore the use of PSA's global supply chain digital platform, CALISTA™, to bring together key physical, regulatory and financial services for Samudera's customers. This will enhance cargo connectivity, create logistics agility, and promote greater efficiency and transparency across the wider supply chain ecosystem.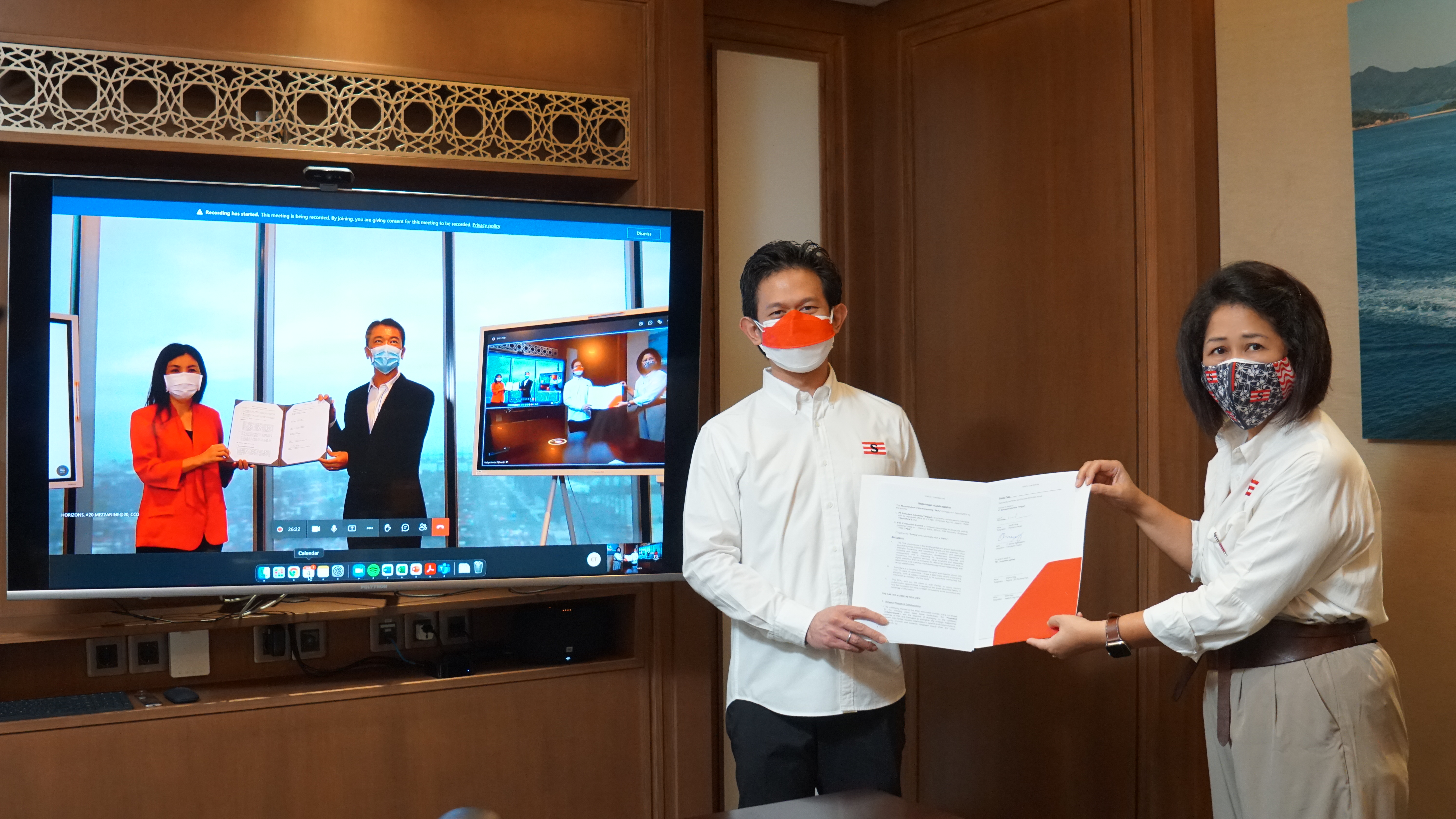 Mr. Ong Kim Pong, Regional CEO Southeast Asia, PSA said, "We are pleased to look beyond the horizon and work with our steadfast partner, Samudera, in this endeavor to reinvent cargo flow and achieve supply chain excellence. Our joint effort to fortify logistics and supply chain connectivity for greater value will ensure a resilient and sustainable ecosystem that will thrive in uncertainty. PSA remains committed to grow new capabilities and drive supply chain orchestration, strengthening the trust in Singapore as an efficient logistics and supply chain management hub."
Mr. Bani Maulana Mulia, CEO of Samudera said, "Indonesia being the largest economy in Southeast Asia has the potential to grow exponentially should it be able to unlock bottlenecks in its logistics and supply chain infrastructure. PSA has a wealthy experience in continuously increasing logistics efficiency as Singapore played its vital role as the hub of Southeast Asia. In addition to our shipping cooperation with PSA, we are excited to collaborate further to explore more opportunities in the logistics sector and digital innovation."
PSA Singapore
PSA Singapore operates the world's largest container transshipment hub, managing 36.6 million TEUs in 2020. This Singapore port operator is connected to 600 ports in the world, serving goods owners daily with 24-hour operations throughout the year. In addition to port services, PSA also offers cargo solutions to customers operating in manufacturing, cold chain, e-commerce, and energy. PSA services are supported by CALISTA™, a digital platform that facilitates trade and assists freight forwarders in managing the movement of goods, trade financing, and compliance.
www.singaporepsa.com
Note: PSA stopped using the name "Port of Singapore Authority" in 1997 when it became a corporate entity. PSA Corporation Ltd is also known as "PSA Singapore" or "PSA".
Samudera Indonesia
Samudera Indonesia has been involved in shipping, ports, and logistics for more than 70 years with a trusted reputation, connecting Indonesia and the world. Samudera oversees more than 100 subsidiaries, including PT Samudera Indonesia Tbk (SMDR) which is listed on the Indonesia Stock Exchange, and Samudera Shipping Line Ltd which is listed on the Singapore Stock Exchange.
www.samudera.id
Back To News