Jakarta, 30 August 2021 - PT Samudera Indonesia Tbk (SMDR) managed to record rapid performance growth throughout 2021. SMDR's revenue until the end of July 2021 increased 14% compared to the previous year to US$ 325.5 million while operating profit increased 247% to US$ $55 million. Net profit increased 602% to US$ 32.9 million.
The increase in export-import activities in line with the economic recovery that occurred created new challenges as well as opportunities for shipping companies to increase their load capacity and at the same time struggle to unravel logistics congestion in various locations.
Taking advantage of this positive momentum, SMDR is moving quickly to pursue business growth by adding capacity and fleet to respond to the increasing demand in the shipping industry.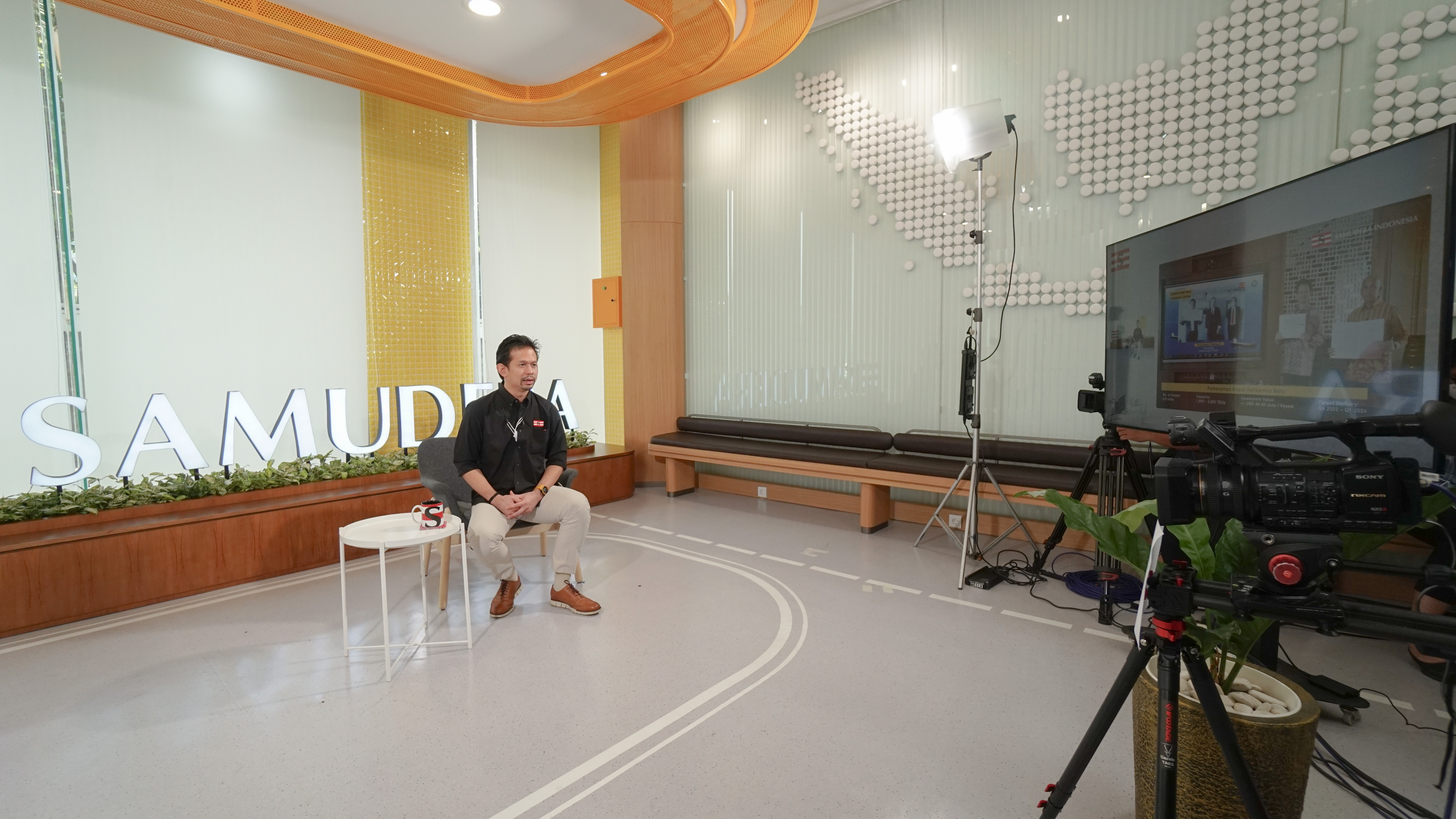 In terms of container shipping, last May SMDR signed an order for 2 new container vessels with a capacity of 1,900 TEUs and is currently in the process of ordering the next 4 units of container vessels. As for dry bulk shipping, SMDR has completed the purchase transaction of 1 unit of post Panamax bulk carrier which will be received and operated starting September 2021. In the meantime, SMDR is also in the process of adding a fleet of chemical tankers and participating in a tender for the procurement of LPG tankers with long-term contracts.
In addition, SMDR is currently reviewing business opportunities in the Indonesian fishery and marine product logistics market. This business unit will carry out various breakthrough logistics solutions, including the construction of fishing vessels and cold storage in order to answer the supply chain challenges required by the fishery industry. "The fishery and marine product industry has considerable growth potential & has an important contribution to the Indonesian economy. We want to actively create an acceleration of fisheries logistics solutions so that Indonesia will feel more benefits of sustainable marine products," said Bani Maulana Mulia, President Director of SMDR.
SMDR also continues to develop technology-based shipping and logistics industry innovations, one of which is the establishment of Samudera Data Analytics & Prediction (SEDAP). SEDAP is a start-up business unit, consisting of young talents, IT experts, and data analysts who focus on finding innovative technology solutions for the shipping and logistics industry. With direct access to real data owned by Samudera Indonesia for decades in the industry, SEDAP will move quickly to generate various innovations and solutions based on data, artificial intelligence (AI), and machine learning for an increasingly fast-paced future of logistics.
"We believe data is the future. The richness of logistics data in Indonesia is a treasure that will be a benefit the competitiveness and progress of the nation. We believe that investment in human resources & technology will lead to a strong future for Indonesia's connectivity," added Bani.
Back To News