Celebrating its 54th anniversary, Samudera Indonesia (SI) took the concept of SI Games. This year event theme "Gelorakan Semangat Samudera" or roughly translated as surge the spirit of Samudera is hopefully able to strengthen the sense of unity and to promote healthier lifestyle in Samudera.
Series of sports competition have been held since October 8, 2018 in all SI branches in Indonesia. Chosen sports are based on popularity in each branches.
In Jabodetabek area, the committee organized 3 on 3 basketball and futsal competition. The competition was held at Samudera Sports Court located in the parking area behind SI Building, Slipi.

Tuesday, November 13, 2018 was the d day of the event. A morning calisthenic activity started the sequence of events that day. It then followed by praying and singing national anthem "Indonesia Raya" together as an opening for basketball and futsal competition. All supporters with their unique sporty outfits were very enthusiastic to cheer up their athletes.
As a symbol of gratitude for achieving 54th anniversary, cutting tumpeng was done by Mrs. Shanti L. Poesposoetjipto (Chairman of PT Samudera Indonesia Tbk) and Mrs. Ratna Djuwita (Commissioner of PT Ngrumat Bondo Utama). The tumpeng piece then was given to the youngest team member among the 4 finalist basketball and futsal teams. This followed by medals awarding celebration and group pictures.
There was also award appreciation for employees who have contributed to the company for 16 and 25 years. This was expression of appreciation from Samudera Indonesia for their loyal dedication.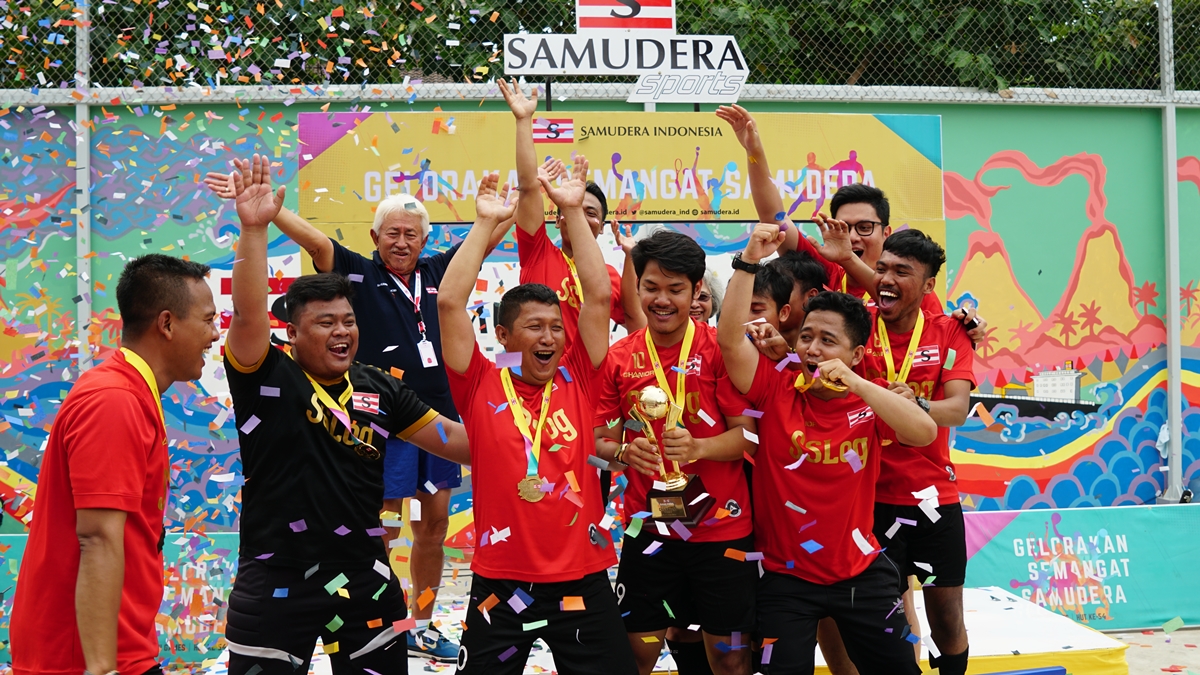 Back To News